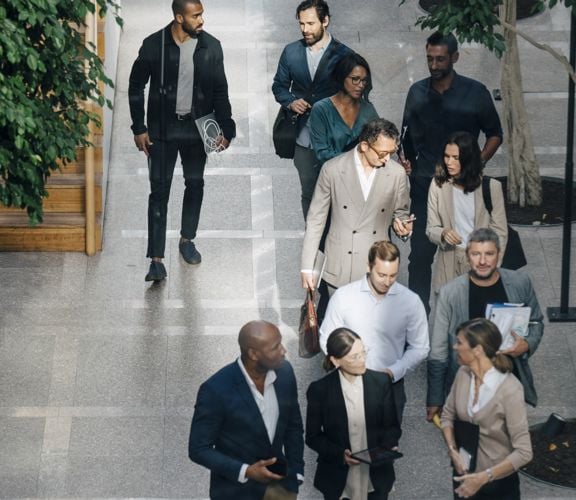 Frequently asked questions
For more questions, contact us at hr(at)sampo.fi.
Sampo Group is a Nordic insurance group that also operates in the Baltic countries and the United Kingdom. Sampo Group consists of the parent company Sampo plc and its subsidiaries If in Sweden, Topdanmark in Denmark, Hastings in England and Mandatum in Finland. The Group employs more than 13,000 people. The parent company, Sampo plc, is a holding company with full or partial ownership of its subsidiaries operating in the insurance sector. Sampo plc has roughly 50 employees. Sampo plc is a listed company, i.e. the Sampo shares traded on the stock exchange are shares in Sampo plc.
Sampo Group is led by the Group CEO, who is also Sampo plc's Managing Director. Torbjörn Magnusson has served as Group CEO of Sampo Group since the beginning of 2020. Each subsidiary has its own CEO. The Chair of Sampo plc's Board of Directors is Antti Mäkinen.
The parent company, Sampo plc, is responsible for the Group's strategy, capital allocation, risk management, group accounts, investor relations, sustainability, and legal and tax matters. The parent company cooperates closely with all subsidiaries.
Sampo Group operates in insurance sector.
Sampo plc does not sell products or services and has no customers of its own. Rather, all business operations are conducted by the subsidiaries. In addition to the functions coordinated at Group level (e.g. strategy, capital allocation, investment policy, risk management, group accounts, investor relations, sustainability, and legal and tax matters), Sampo plc serves, for example investors who are considering investing in Sampo or already are Sampo shareholders. Sampo plc has more than 198,000 shareholders, most of whom are households, i.e. private investors.
Sampo plc does not currently have a dedicated summer job or internship programme, but individual summer jobs or internships are occasionally available. We advertise them on the most common job portals.
If you are interested in an internship or working for the Sampo Group during the summer, we recommend that you keep an eye on vacancies in our subsidiaries If and Mandatum or contact them directly.
Sampo is happy to support students in completing their studies. If you need an interview for your thesis, for example, you are welcome to send an email to hr(at)sampo.fi. In Finland, we announce possible thesis assignments on Aarresaari and on the mailing lists of educational institutions.
Sampo Group companies publish their vacancies on their own websites. You can find the links to each company's recruitment pages here. The vacancies are also published on the most common job portals. The companies also post career opportunities on their LinkedIn accounts.
Sampo plc advertises its open vacancies on this website and on the most common job ad classified sites. Vacancies are occasionally also posted on the company's social media channels (Twitter, LinkedIn).
We also headhunt professionals for certain positions.
We advertise our vacancies in many channels (see question 5). See the advertisement for detailed instructions on how to apply. As a rule, our application process includes a job application, two to three interviews, and aptitude tests. An HR representative participates in the recruitment process in addition to the recruiting leader.
If there are currently no vacancies or we have nothing suitable for you specifically, you can submit an open job application to Sampo (see question 7).
As the parent company, Sampo plc is a relatively small employer and vacancies open up quite infrequently. However, we always like to hear from potential applicants, in case we need an expert with exactly your profile in the future. You can send your open application to hr(at)sampo.fi. In your application, tell us about your work experience and what kind of work you would be interested in at Sampo. We keep open job applications for a year and do our best to get back to you immediately if suitable job opportunities open up.
Sampo plc employees must have a good command of spoken and written Finnish and English. For some positions, English alone will suffice. If you wish, you can also use Scandinavian languages when working with our subsidiaries.
Sampo Group is a large insurance group whose subsidiaries offer a wide variety of career opportunities. At Sampo plc, your career opportunities depend on your job description. We also offer career paths within the Group: Sampo plc employees have moved on to new challenges in our subsidiaries, and vice versa.
Yes. The easiest way to find Sampo's LinkedIn account is doing a LinkedIn search with the keyword Sampo plc. All of our subsidiaries also have their own LinkedIn accounts. Follow our accounts to keep up to date of what is happening at Sampo Group!