ESG ratings
Sustainability ratings and industry benchmarks enable the Sampo Group companies to improve their performance and transparency.
MSCI ESG
Sampo plc's MSCI ESG rating is AA (2021). The scale is from AAA (leader) to CCC (laggard).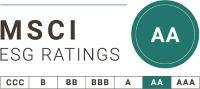 Sustainalytics ESG Risk Rating
Sampo plc's Sustainalytics ESG Risk Rating is 14.1 (6/2022), and the company is assessed to be at low risk of experiencing material financial impacts from ESG factors. The scale is from 0 to 100, zero meaning the lowest level of ESG risk.
ISS ESG
Sampo plc has a Prime status from ISS ESG's ratings (2021), which ranks the company among the best in its industry.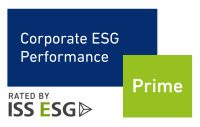 S&P Global CSA
Sampo plc's S&P Global ESG rating is 59/100 points (2022), which is above the average score of 33.
V.E (Vigeo Eiris)
Sampo plc's V.E ESG rating is 53/100 points (2022), and the company is ranked 15th in the insurance sector. Sampo plc's overall ESG performance is rated robust.
PRI
Sampo Group is a signatory of the UN PRI. The 2021 Transparency Report is available at www.unpri.org.
CDP
Sampo Group reported to the CDP for the first time in 2022.
In addition, Sampo plc's subsidiary Topdanmark reports to CDP as a stand-alone entity. Information on Topdanmark's CDP rating is available on the company website.