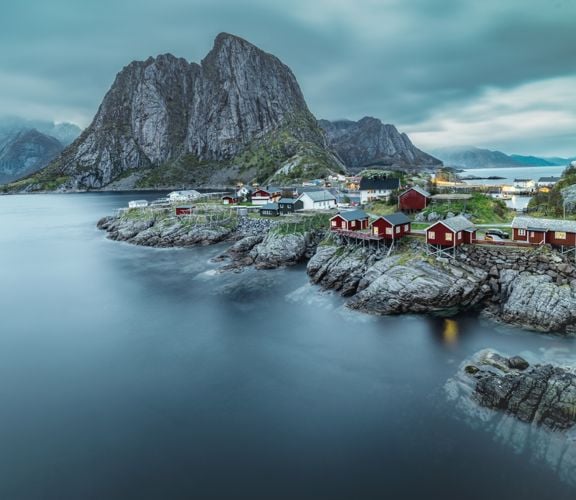 Market overview
Sampo Group operates in the insurance sector in Finland, Sweden, Norway, Denmark, Estonia, Lithuania, Latvia and the United Kingdom.
P&C insurance markets
Property and casualty insurance (or non-life insurance) is a collective term that is used for property insurance, liability insurance, reinsurance, and accident and sickness insurance.
In other words, it refers to insurance that protects against physical or economic damage. P&C insurance covers various risks and uncertain events that may cause damage to the property of an individual. Typical examples of P&C insurances include household, homeowner, motor, and accident insurance. Supplementary insurances include travel, marine, forest, and livestock insurance. When determining premium costs, the insurance companies must price in both known and unknown (emerging) risks, and also be able to price in these risks accurately in what is a competitive insurance market.
Megatrends in P&C insurance
In regard to P&C insurance, the role of quick, error-free and personalized customer service is expected to be a growing trend. Robotic Process Automation (RPA) and Artificial Intelligence (AI) offer ways of improving the efficiency of underwriting and claims processing, as well as reducing the number of errors that may occur. RPA and AI can also assist in terms of exploring new models for customer engagement. In fact, many P&C insurers already use technology to automate core processes (e.g. customer service and/or claim handling).
Source: Capgemini 2017 & 2020
Autonomous vehicles are predicted to make a major impact on motor insurance business models. The use of self-driving vehicles will affect the traffic environment, and the ownership and nature of risk will obviously change given the fact that the cause of many accidents will shift from human error to the device or control system. To this end, the emergence of autonomous vehicles will require adaptions to be made by both insurance companies and regulators.
Source: Capgemini 2017 & 2020
As insurers seek to differentiate their product portfolios and offer more customer-centric and personalized products, the connected devices represent an interesting opportunity for P&C insurers. Through a variety of connected devices (e.g. home sensors), insurance companies can obtain real-time data regarding the customer's loss exposure and they can even intervene at the first sign of danger. Connected devices help insurers to proactively mitigate risk and provide value-added services.
Source: Capgemini 2017 & 2020
As millennials (people who were born in the 1980ies or 1990ies) become a major customer and employee sector in the insurance markets, the special level of service they demand from the insurance industry has become one of the megatrends of the industry. Millennials are accustomed to fast processes and they employ high-technology products and applications in their everyday lives. The general view is that millennials require a fast, tech-based, and personalized service from insurance companies.
Source: Capgemini 2017 & 2020
As more and more valuable and sensitive personal and corporate data is exposed to cyberattacks many insurance companies are developing cyber insurance products to cover these cyberattacks. Recent high-profile breaches in cybersecurity have made this a key issue for discussion in the insurance sector.
Source: Capgemini 2017 & 2020
Nordic P&C insurance markets
The Nordic insurance market is in many ways a special market and it is considerably different from the rest of the European insurance markets. The Nordic P&C insurance market is relatively concentrated, which means that a fairly small number of major insurers have a large share of the Nordic P&C insurance market. Many insurance companies have developed inter-Nordic corporate structures. One reason for this is the goals of the insurance companies to derive benefits from the similarities that exist in the Nordic insurance markets and their regulatory frameworks.
Nordic market shares
2022
The four largest P&C players account for approximately 70 - 90 per cent of the various markets in Norway, Finland, and Sweden. Conversely, the market is less concentrated in Denmark. The largest insurance companies are often established in more than one Nordic country. Whilst the competitive situation is largely unchanged, it varies somewhat across the Nordic countries and the different product lines.
Premiums by country
2022
In the Nordic region, customer retention levels are high, with renewal rates of approximately 80 - 90 per cent. Furthermore, the market is also characterized by positive macroeconomic development and low expense ratios in the range of 15 - 20 per cent, which means that the P&C insurance companies are very efficient. The internet penetration is high in the Nordic market. Nordic P&C market is also characterized by low combined ratios.
Premiums by insurance class
Nordics, 2022
The Nordic P&C market has grown steadily over recent years with the average market growth since 2005 amounting to 3 per cent. The biggest insurance class in the Nordic P&C insurance markets is motor vehicle insurance. In the Nordic countries, the motor vehicle insurance class consists of compulsory motor vehicle insurance as well as complementary motor vehicle insurance.