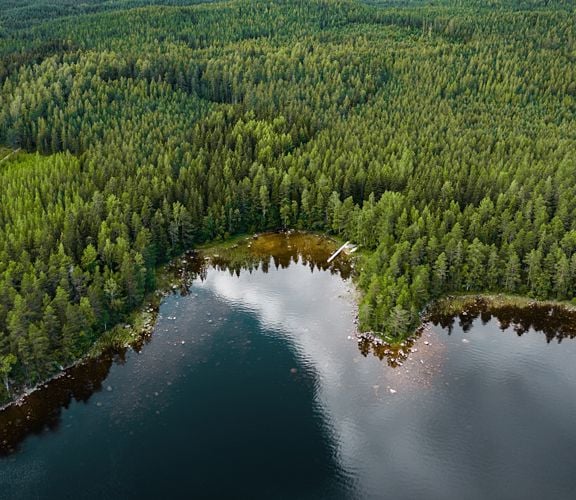 Climate and environment
Sampo Group is committed to protecting the environment and combatting climate change. The company also supports the Paris Climate Agreement.
Sampo Group's guiding policy on climate, biodiversity, and environment is the Sampo Group Code of Conduct. The Code of Conduct is reviewed annually and approved by Sampo plc's Board of Directors. In addition, the work is driven by Sampo Group's involvement in various initiatives (e.g., Global Compact), reporting frameworks (e.g., TCFD, PRI), and internal and external stakeholder demand.
Sampo Group aims to improve and monitor its environmental and climate performance as follows:
By integrating environmental and climate considerations into own operations and business activities
By reducing the consumption of resources (e.g., energy, water, etc.) and improving the efficient use of those resources
By reducing pollution, emissions, and waste generated from business operations, while incorporating the concepts of reduction, re-use, and recycling
By consulting and cooperating with stakeholders on environmental and climate-related issues
By promoting and undertaking initiatives to encourage greater environmental responsibility and a sustainable future
By working to raise awareness on biodiversity loss

TCFD recommendations
Sampo Group is committed to developing its processes and reporting in line with recommendations of the Task Force on Climate-related Financial Disclosures (TCFD) created by the Financial Stability Board (FSB). Sampo Group strives to report transparently, for example, on the environmental activities (e.g. climate change mitigation and adaptation measures taken) and performance of the Group companies as well as on climate change related risks and opportunities.